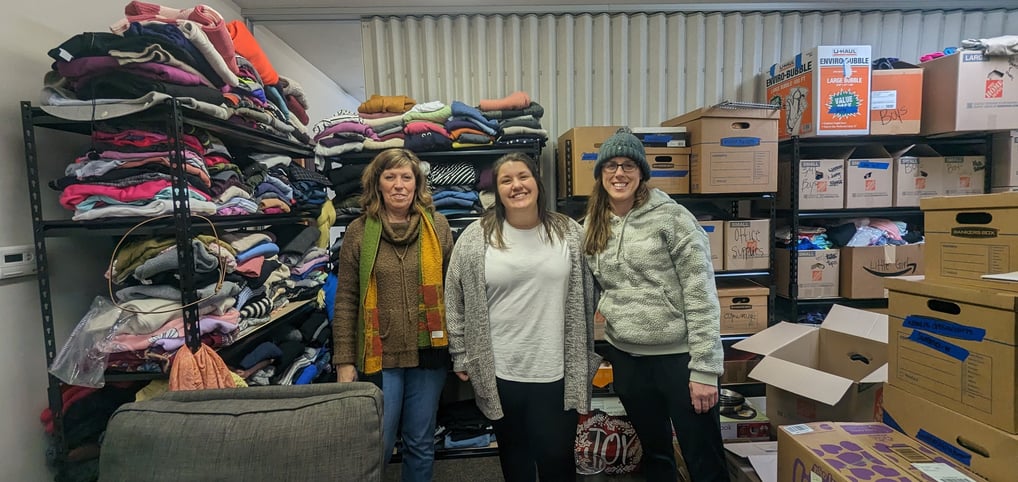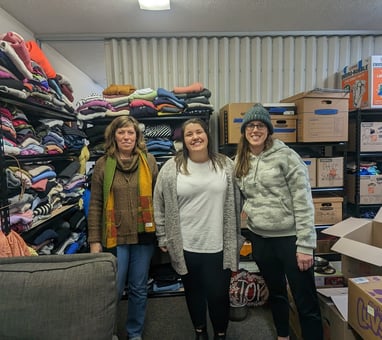 Fellowship Church has partnered with Bethany Christian Services to help provide a pantry for refugees being accepted from war-torn Ukraine.
These families come to Traverse City with next to nothing; The lives they built sacrificed in order to obtain security.
Bethany Christian Services accepts donations of both items and cash to help them restart their lives In this foreign land.
Volunteers help organize the donations for the Ukrainian families
Bethany Christian Services Statement on Invasion of Ukraine
February 24, 2022
Grand Rapids, MI — Our hearts are heavy for the Ukrainian people as their homeland is invaded and conflict escalates. Bethany Christian Services is closely monitoring the situation, preparing to assist the innocent victims of war who are forced to flee their homes, and praying for peace.
"We join people of faith from around the world by praying for a miracle in Ukraine – for God's miraculous peace, protection, and wisdom," said Chris Palusky, Bethany's President & CEO. "It's not too late for hearts to be changed and for peace to prevail."
Our first priority is providing support to Ukrainian families that Bethany has helped resettle to the United States. Many of these families have loved ones in Ukraine who are in hiding and desperately trying to escape. We pray that neighboring countries keep their borders open to Ukrainians seeking protection and that families can be safely and swiftly reunited through the refugee resettlement process that, for many, was already underway.
"Bethany urges the U.S. government to designate new Temporary Protected Status for eligible Ukrainians currently in the U.S., to prioritize the reunification of refugee families through resettlement, and to meet the humanitarian need this conflict will cause," said Tawnya Brown, Bethany's Senior Vice President of Global, Refugee, and Immigrant Services. "Lives can be saved if the international community reacts promptly and decisively."
About Bethany Christian Services
Bethany Christian Services is a global nonprofit that supports children and families with world-class social services, all designed to help families thrive. Over 75 years ago, we began our work by serving a single child. Today, we work in more than 30 states and around the world, impacting hundreds of thousands of lives every year.